Primitive roots, modern edge.
This tradition spanned human history, ink gracing the skin of everyone from travelers, warriors, and priestesses, up to the outcasts, jesters, and freaks and geeks, up to the today's entrepreneurs, politicos, artists and everyday people in cities, suburbs and beyond.
What connected them all is that each time ink met skin, a life gained meaning. Something important was recorded. A date in time. The mark of status. A commitment. A birth. A death. A declaration of power. A secret code between lovers. A hero's journey.
10,000+ years. An epic variety styles, designs and meaning. At Primitive Tattoo, in business since 1998, we carry the torch of this ageless tradition, yet integrate the safest technology and continuously search for, adopt, and invent the most sought after styles and methods of telling your story.
Led by acclaimed artist and collector, Marc Pinto, and with 50 years of combined experience, the artists at Primitive Tattoo possess a deep knowledge about the artform, and are unrivaled experts at helping clients, newcomers or veterans, just like you, choose the design, style and placement perfect for the meaning you wish to create.
If you're thinking about getting a tattoo, you've already thought about it enough. It might as well be with the best. We're serious about connecting with you.
Read below and meet our artists. If their style and expertise resonates with you, it's easy to get a hold of us. We respond to messages and enquiries right away.
Complimentary Consultations / Enquiries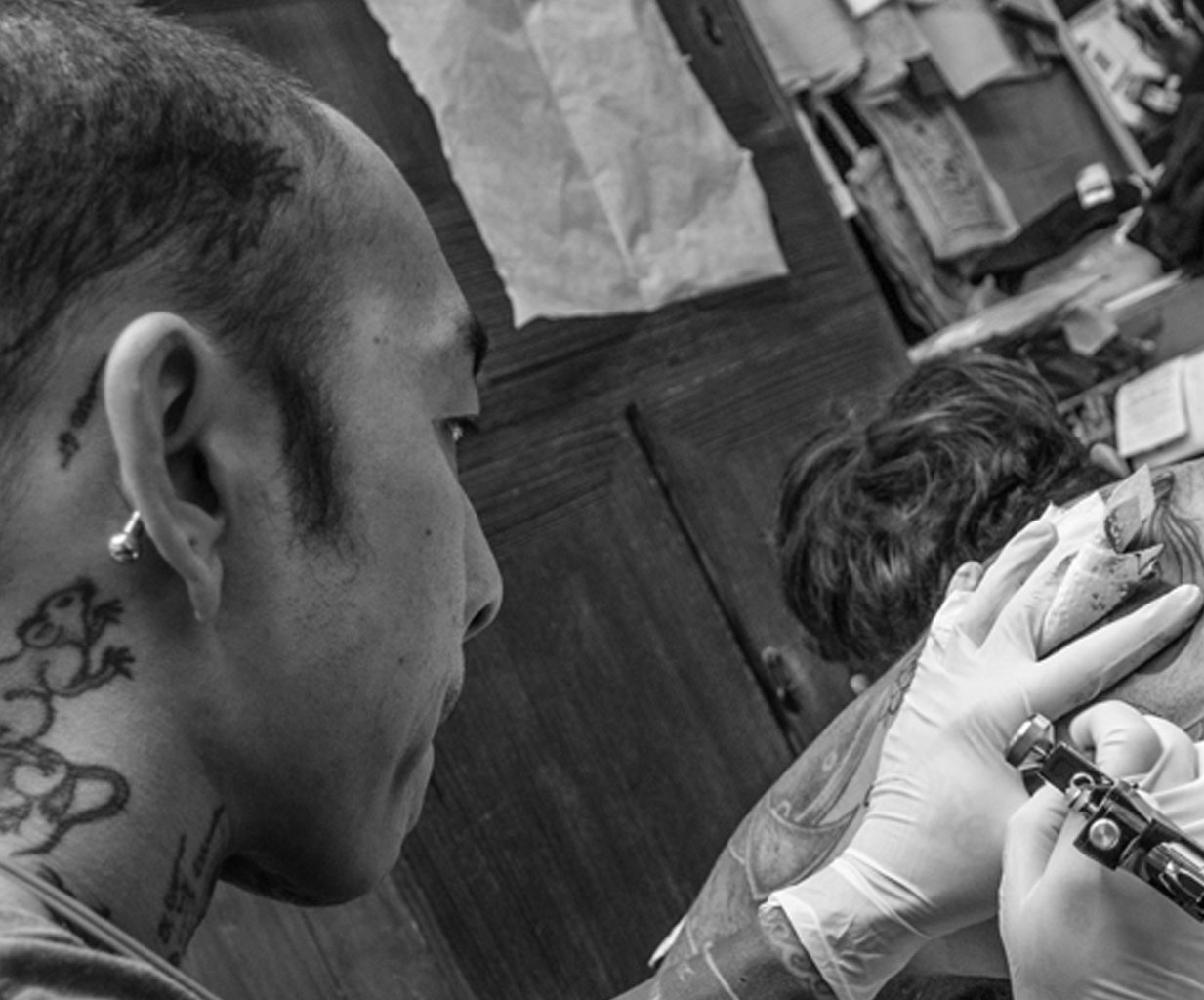 Pretty good shop!! Oz did a lovely job, perfect tattoo, exactly what i wanted. The girl at the reception was so helpful, i just explained her once what i would like to have, she made a design perfectly as i wanted; in just one go!! Price is normal too! What else do you need?😍 Just pop in there whenever u are confused to choose between tattoo shops! It's highly recommended. Thank you Primitive!☺️Jiya P
After a lot of research, I found Petra's amazing work on Instagram. Her mandala and henna-style tattoos were flawless…I decided to trust her to tattoo my whole head! Petra's attention to detail is amazing and her work is perfection. I am thrilled with the result and the reaction to her artwork has been positive all-round! She's also just a really cool chick. Would recommend. 😊Linda D
Fantastic service by Eric at Primitive yesterday, helped me with my design and contributed some realistic opinions. Respected my space but made sure I was comfortable. Reasonably priced and went the extra mile in general. Great work guysDesiree R
Pros.. the best in the game.. Petra's a specialist in the art. My wife had a mandala done in Bali by a multi-award winning artist but was such a disappointing job. Petra fixed it. Very happy now!!Francis X
Today i was given professional, respectful and excellent clinical care. Marc undertook the very best practices for safe and hygienic body piercing and provided verbal and written, clear instructions for my immediate- and follow-through after-care. Marc provides excellence in every aspect of his engagement and is passionate about this globally understood and deeply personal art. He was calm and thoughtful, reassuring and diligent. i am so thankful for Marc completing the piercing perfectly and even better than i had hoped. kapai. RaewynRaewyn M
Two sessions down with Petra, and another to go 👍 tattoo shop is clean, lots to look at too. I actually fell asleep at one point 😆 thats how comfortable i was. Petra is very professional, kind and brilliant at what she does. Would definitely recommend to anyoneKate Y

Was a great experience getting my first tattoo here! Great staff and environment. Highly skilled tattoo artists. Can't wait to visit again for my next tattoo. Had Petra for my first piece which was a wolf on my thigh. She did an amazing job and I am extremely happy.Julia U

From the instant you meet Marc Pinto of Primitive Tattoo studio you know you have come to the right place. Marc's easy manner instantly puts you at ease, from his warm handshake to his attention to detail regarding all your tattoo needs and questions. He is a master in many forms and styles of tattooing and like any true artist his passion resonates clearly in the results. My experience has been in the Traditional Hand Tattooing method that is exclusive to Primitive Tattoo and that Marc has dedicated many years of his craft to. I don't believe there are many tattoo artists around that you can say " I like this style- go for it!" Marc is one of them. The detail and quality of my tattoo is outstanding and it is without hesitation that I would recommend to any one-particularly in the Traditional Hand Tattooing style-for a truly unique experience there is only one choice- Marc Pinto at Primitive Tattoo.Mark S

Marc Pinto from Primitive Tattoo goes above and beyond to make sure you have the perfect tattoo to suit your specific requirements. I had a very particular design and placement in mind, and I'm so grateful to Marc for his guidance. He very patiently worked with me over several weeks to redesign the image and make sure it was balanced, suited my style, and fitted in the placement I originally wanted. It would have been so easy for him to simply tattoo my first idea, leaving me with a permanent design that I would have eventually regretted. I now have a perfect, timeless piece of artwork that I very much love. The studio is beautiful & the staff are friendly and accommodating. If you're thinking about getting a tattoo, I highly recommend contacting Marc at Primitive Tattoo. You won't find a more helpful and talented artist.Jessica B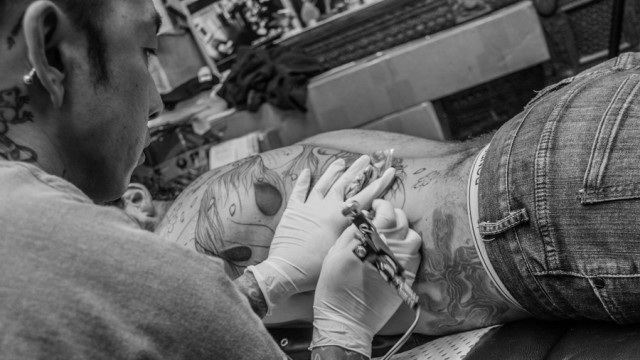 Marc Pinto
This error message is only visible to WordPress admins
There has been a problem with your Instagram Feed.